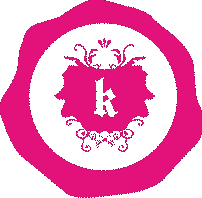 Creative Art Director / Head of creative
I like to see myself as a solution provider, leading the team to use the creativity in order to develop the best strategic, a product pleasant to the eye of our costumers and blend all this with an innovative use of technology.
I've working in advertising industry about 20 years and I had the pleasure to provide a high-end visual for many kinds of clients as Samsung, Yahoo, Benq-Siemens, Discovery Channel, Western Union, Goodyear, Microsoft, Boehringer and others from all around the globe and work at agencies like Grey, SunsetDDB, RAPP, MRM, Leo Burnett and AlmapBBDO.
2021- MBA Master of Business Administration - Marketing
University of São Paulo

2018- Postgraduate - Cinema and Multimedia Creation
Anhembi Morumbi University

2015 - BA degree - Language and Literature
University of São Paulo

2004 - BA degree - Visual Arts and Design
Pontifical Catholic University of Campinas
> Ad "Porto Seguro - Agricultural Machinery"
A'Design Awards nomination.
> Ad "Give a hand to traffic with Bike Sampa"
A'Design Awards nomination.

> Illustration "Easter. Gift and flowers"
Adobe Brazil's showcase.
> Illustration "Ketchup Hellmann's get into this addiction"
Wacom's showcase.
Eno
Stop afraid your coffee
Eno is an antacid which relieve heartburn and indigestion in six seconds. Everyone who's experience burning sensation, abdominal pain and indigestion with deep-fried foods, coffees, sweeties, alcoholic drinks and cheeses for example are not allow to see foods and drinks as something good or pleasurable.
The concept behind the project "Stop afraid your food" is to create a visual metaphor quick understandable of what we feel about our food when we are suffering of heartburn and stomach acidity.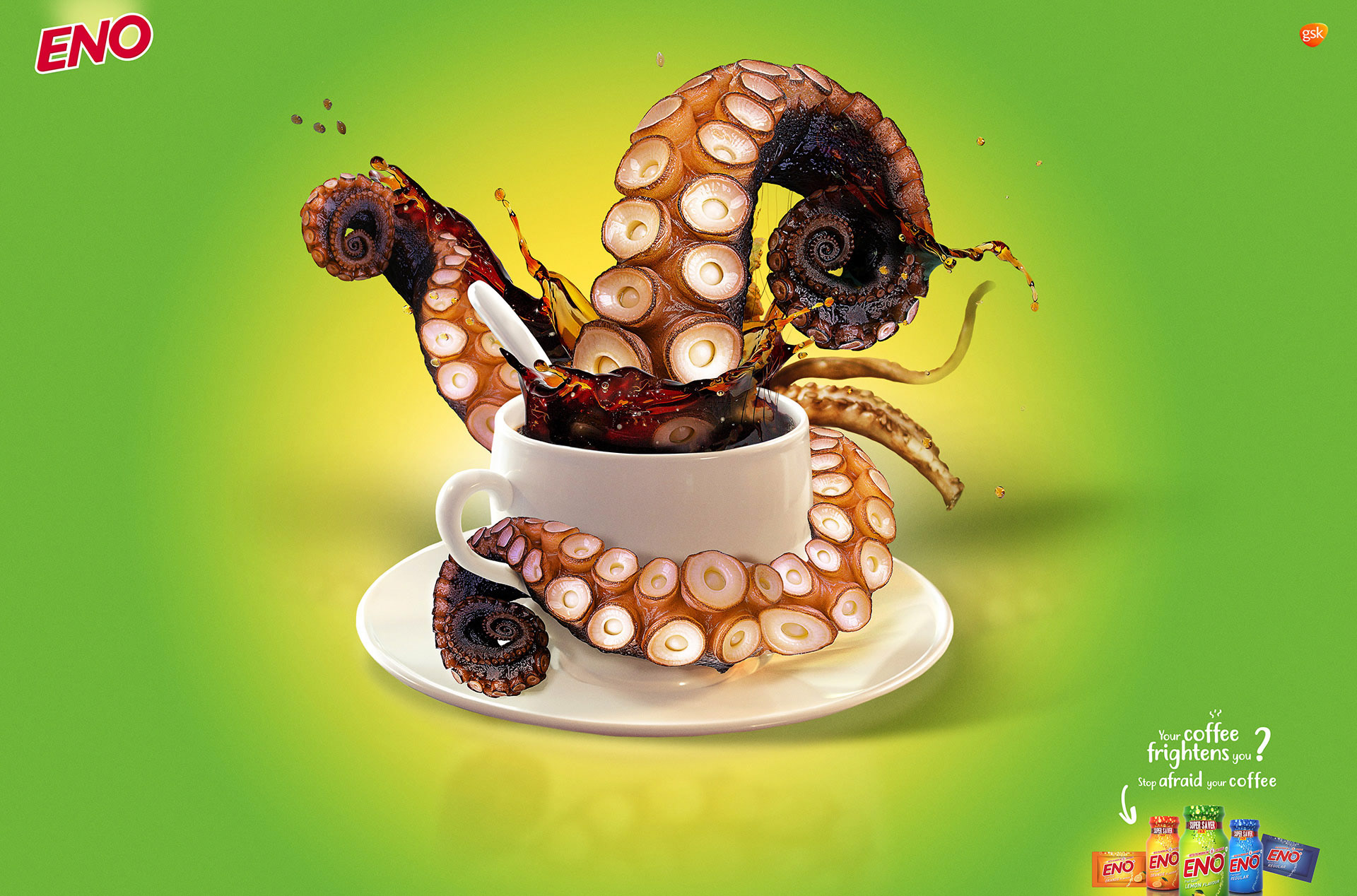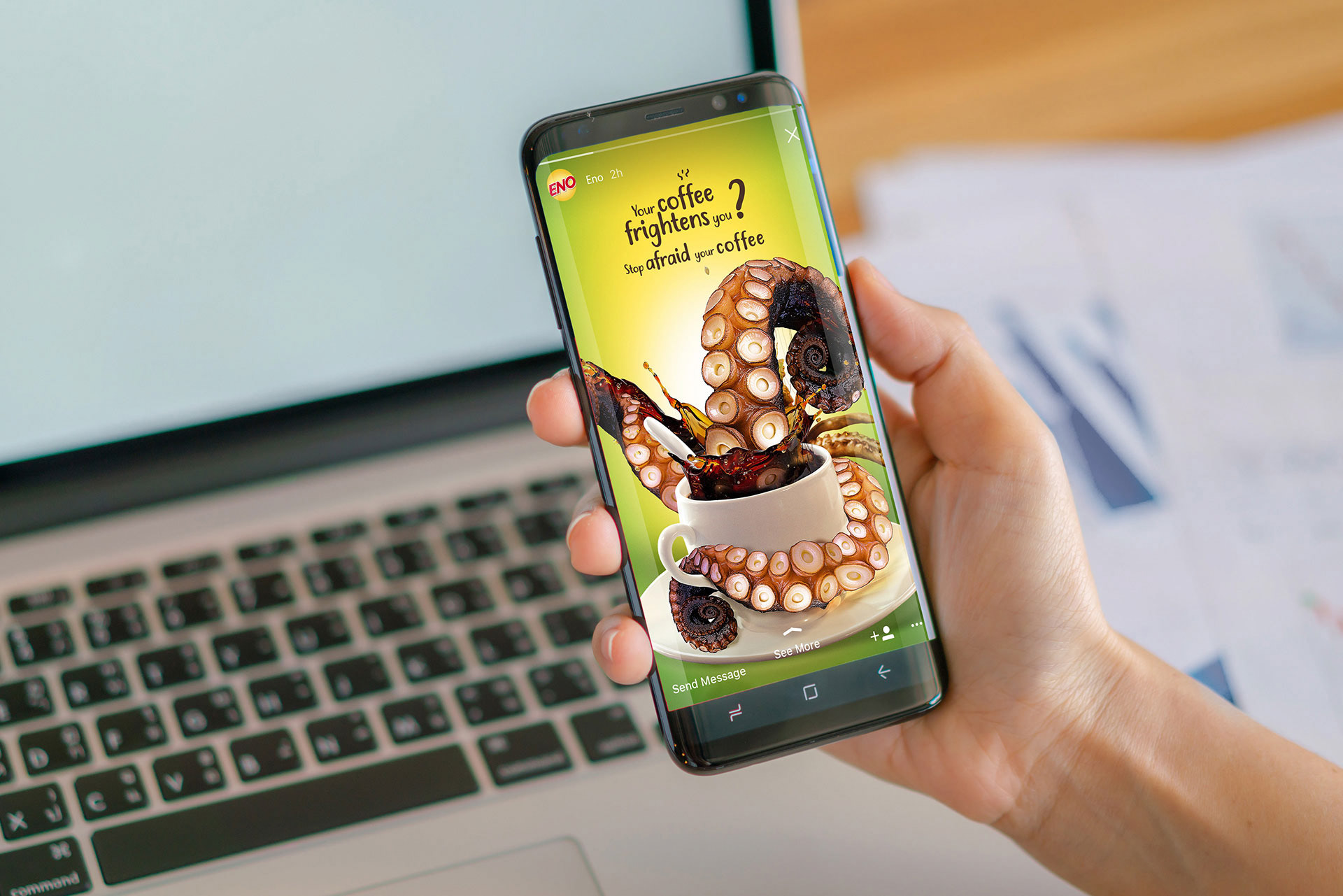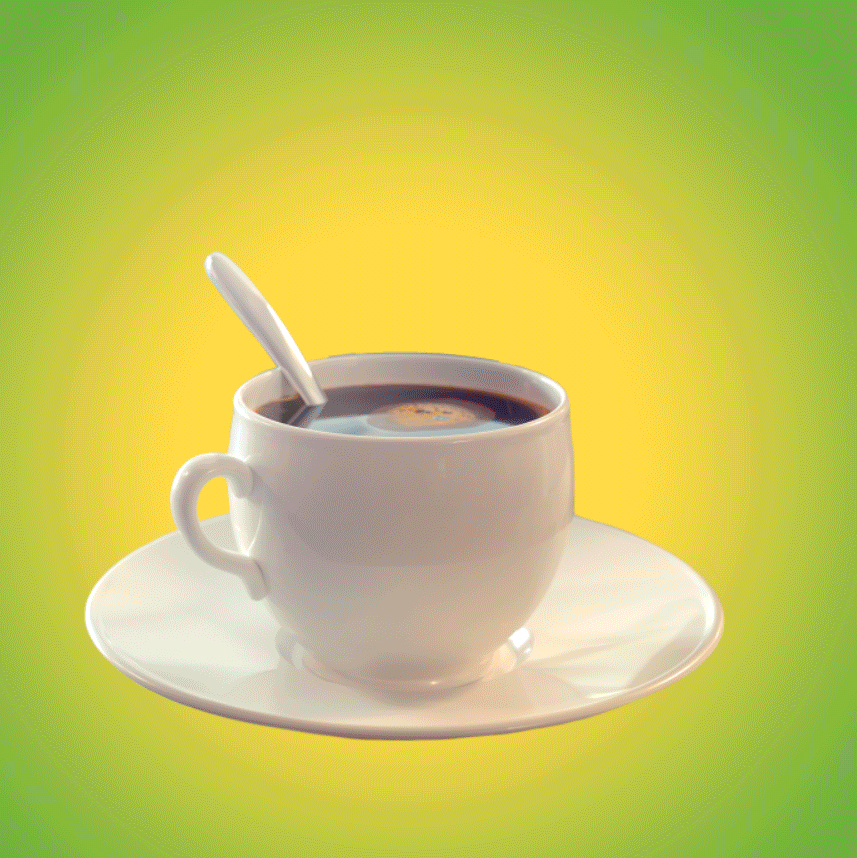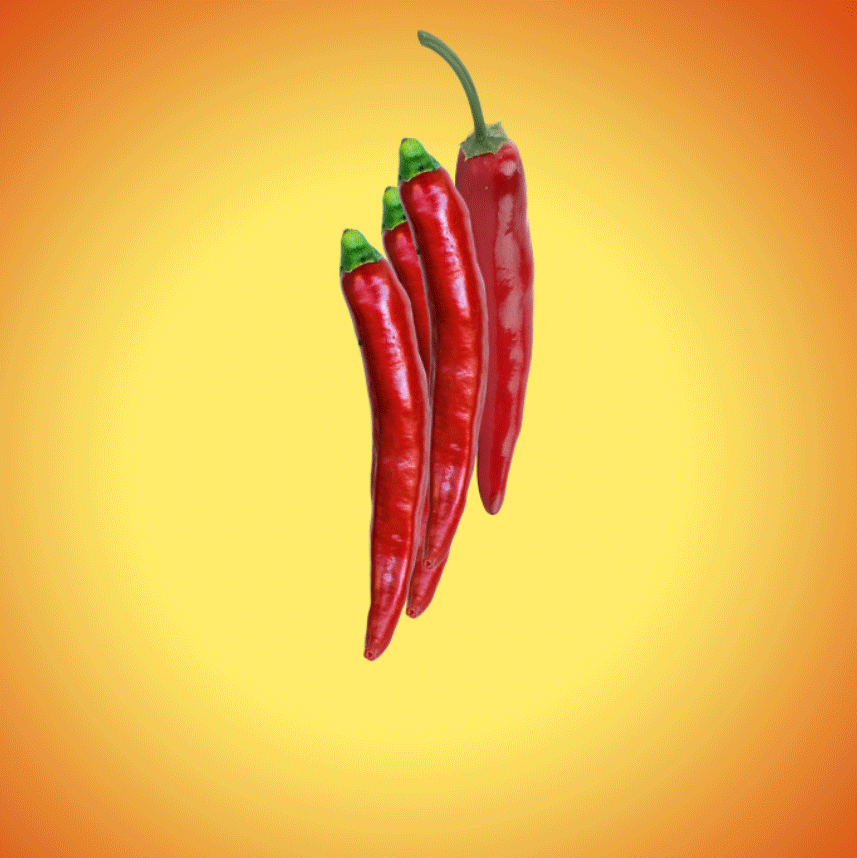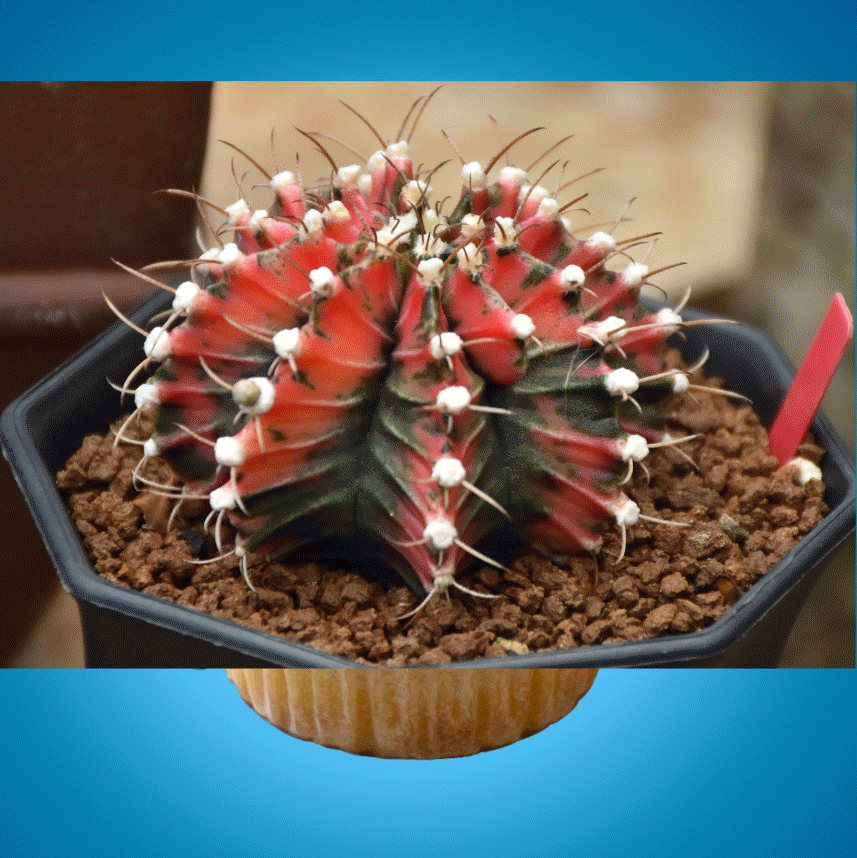 Zé Delivery
Call Zé and the carnival'll comes to you
Zé Delivery is the Brazilian biggest player in beverage and drinks delivery App and now, they want to be in all big capitals of the country, but how to be different of any other apps?  Well, when every app sells the same service of logistic service, Zé delivery moments with friends.

In Brasil is growing a movement what they called "Bloquinhos", witch are small carnival blocks that can occurs in any day and any hour, so we use our concept of "your fun don't have time neither place to start".
This new brand position is reinforced by the Youtube video using humor to talk about a party that start in any place and with anyone, digital strategy with Facebook, Twitter and Instagram, out of home and a creation of a small block called "Turma do Zé Bloquinho"to bring not only drinks, but also to bring the carnival to your door.​​​​​​​​​​​​​​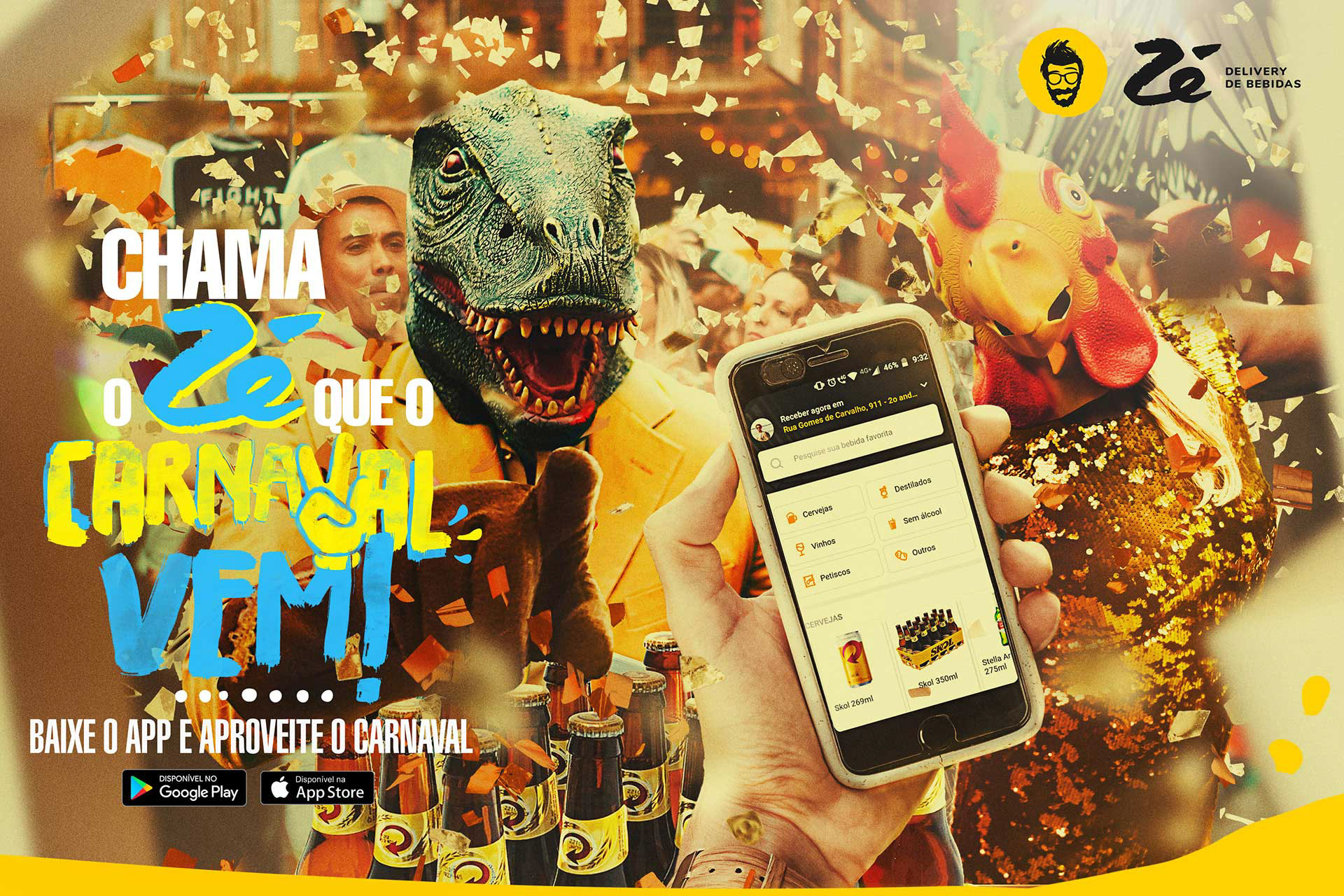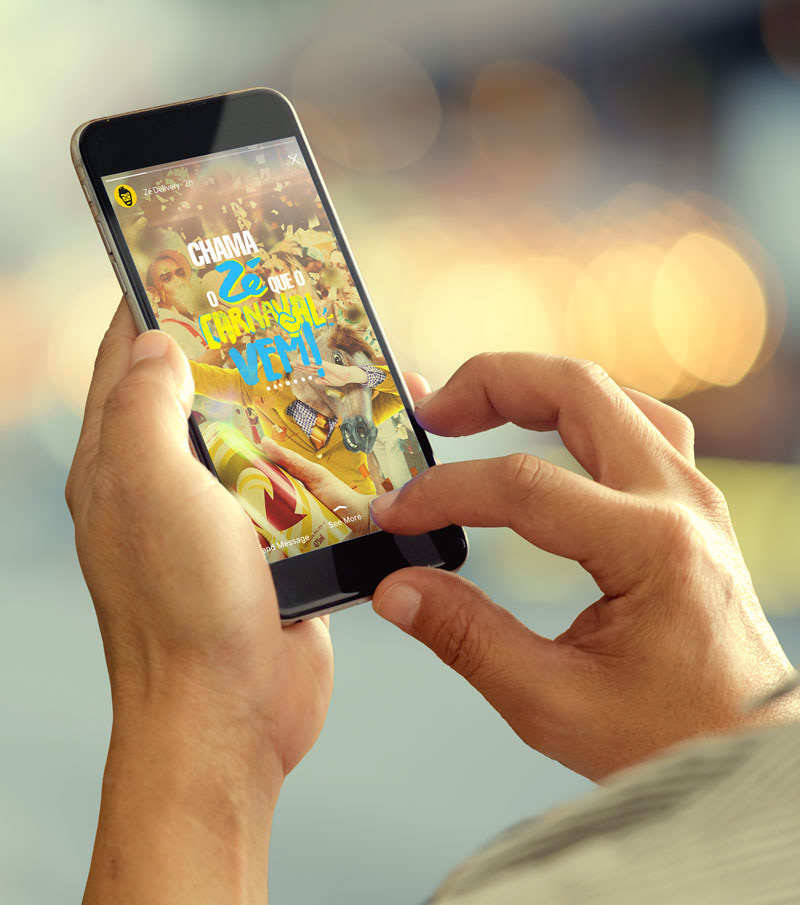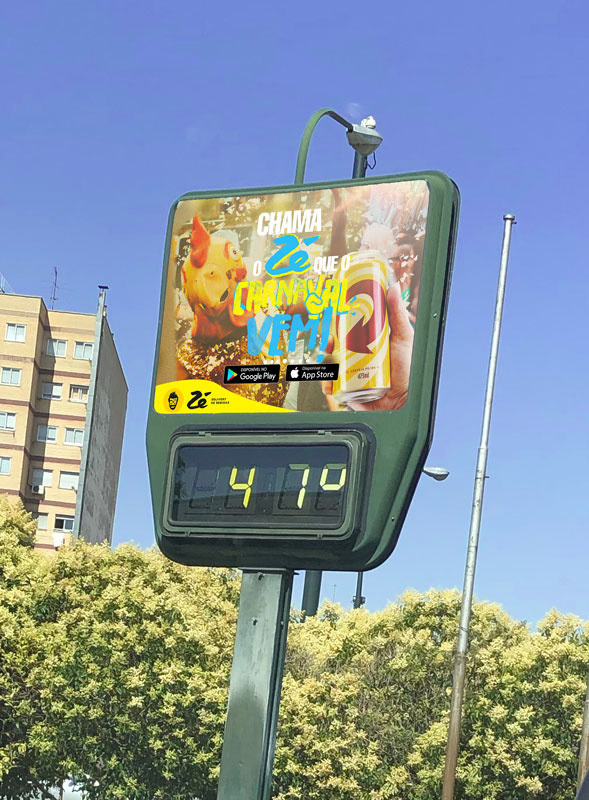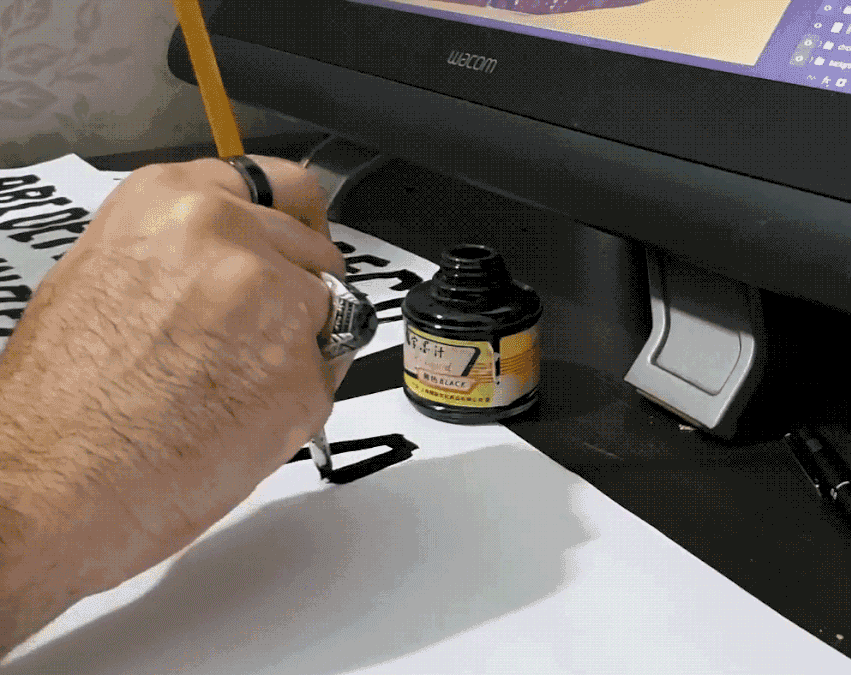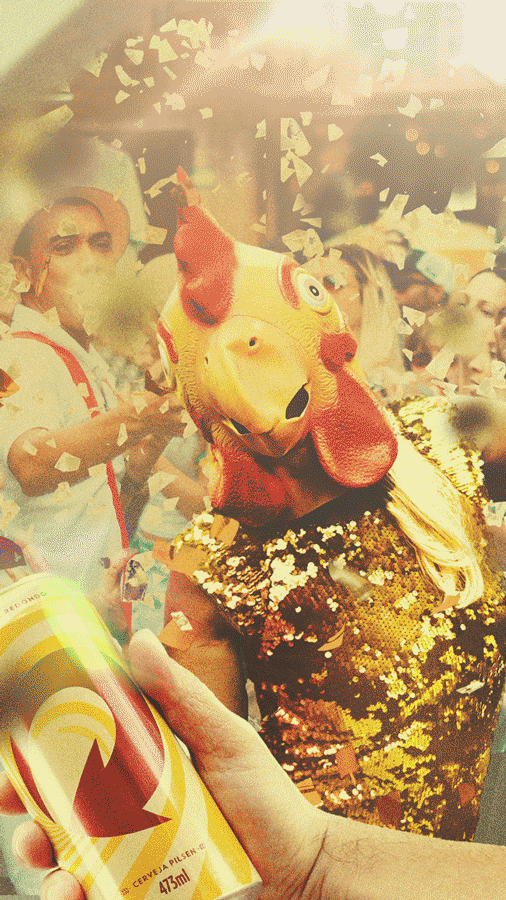 Harley Davidson Breakout
A good story never starts with you saying "I was at the office
Harley Davidson is one of the most recognized motorcycles brand worldwide.
The target is primarily made up mans in the thirty years old seeking for for the experience of ride, freedom, connection and a lot of stories to tell. So the basic idea behind the concept is you never start a good story saying "I was at office".
Modelled with Autodesk Maya, rendering was with KeyShot and Photoshop in the post-production.
Copywriter Andre Winkel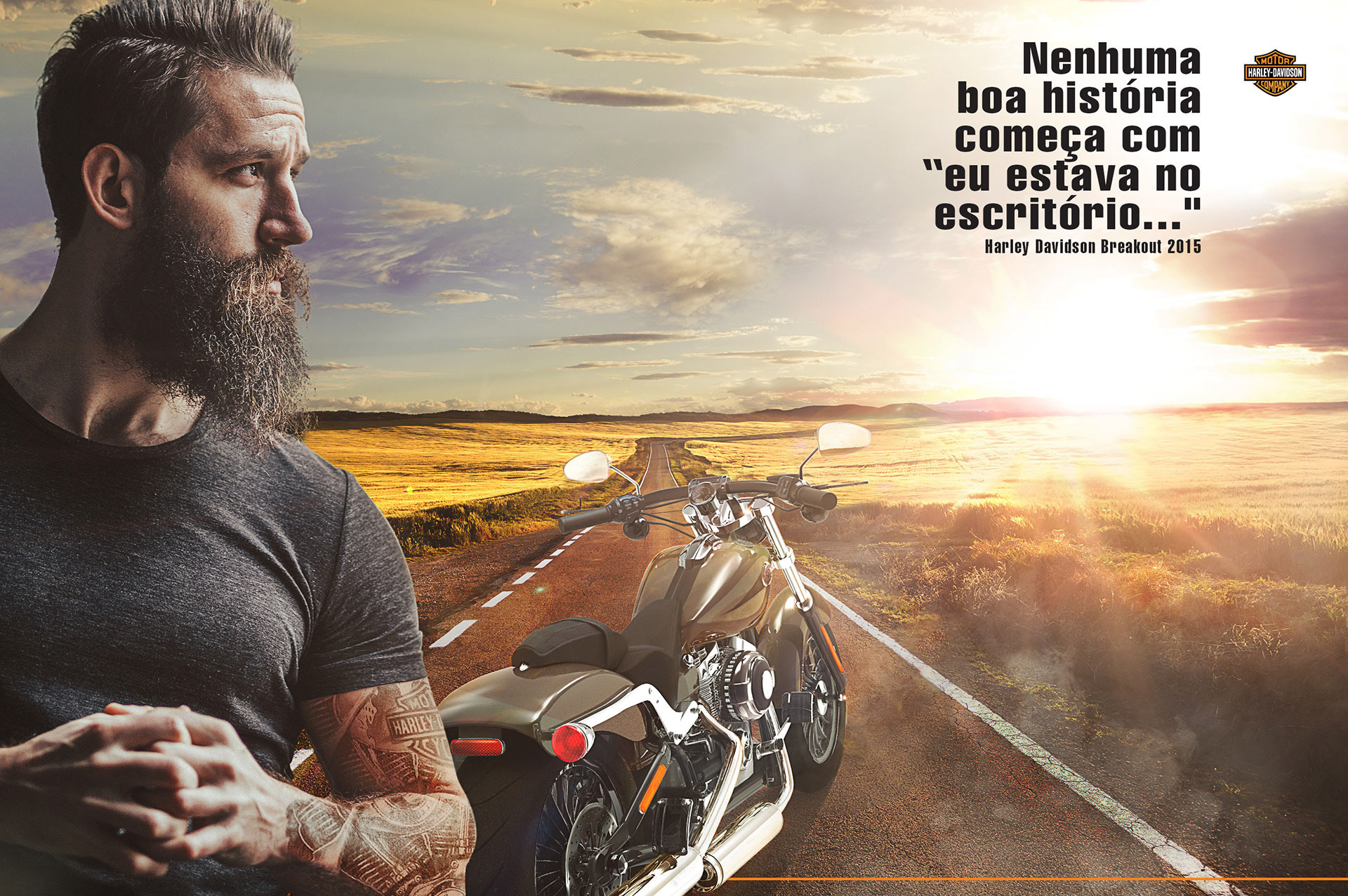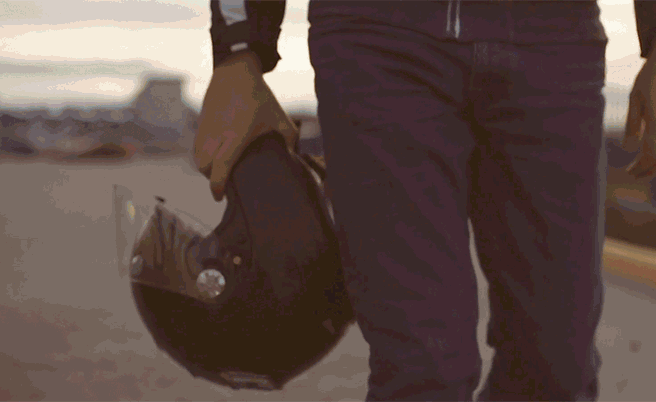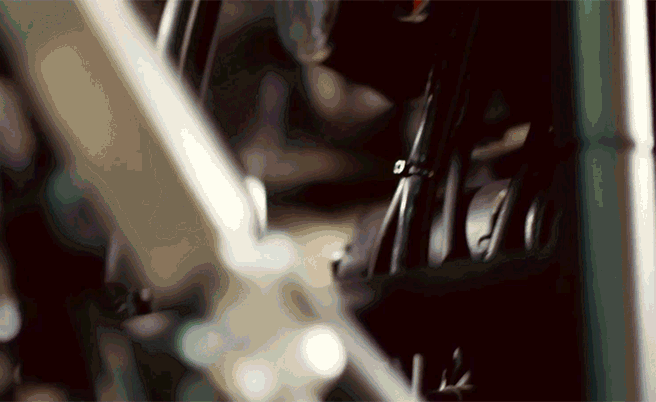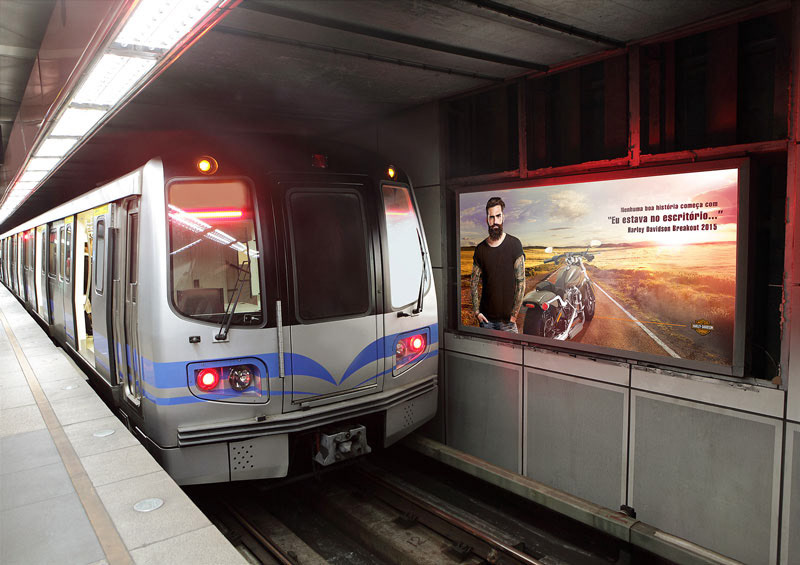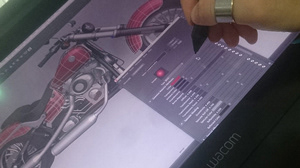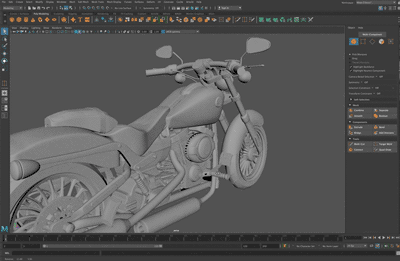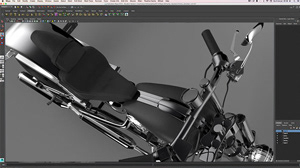 Itaú
You always win with PIC
PIC is savings bond where you can win until 2 million reais or you can wait for next year and get your money back, so you always win in some way but the core problem is the impossibility of using any kind of luck symbols and the message should be quick and friendly. The concept brings in the joy of always win something.​​​​​​​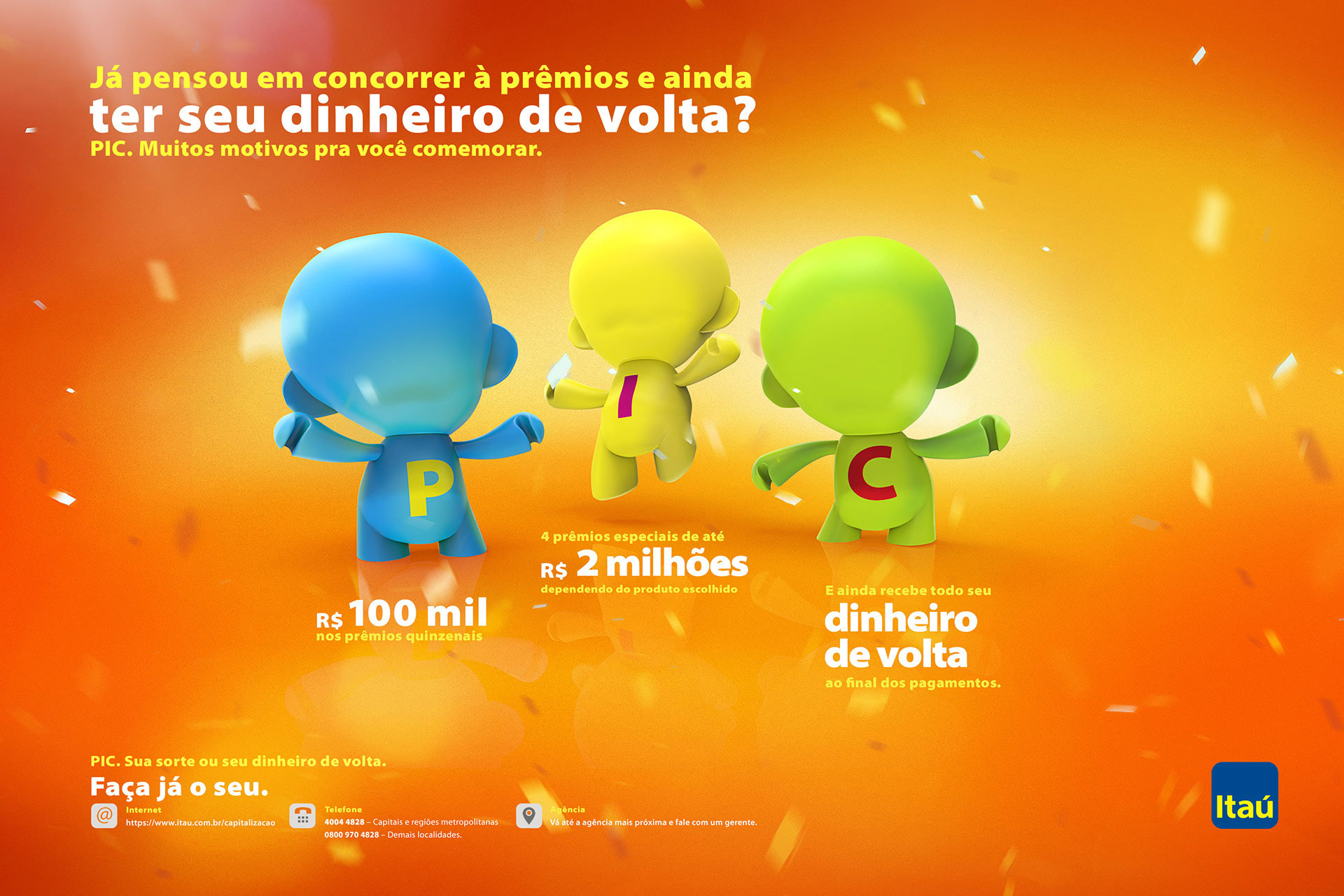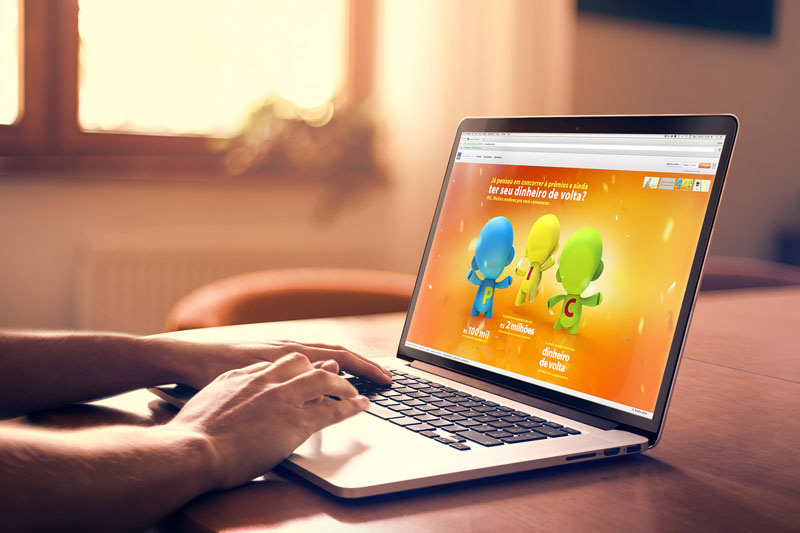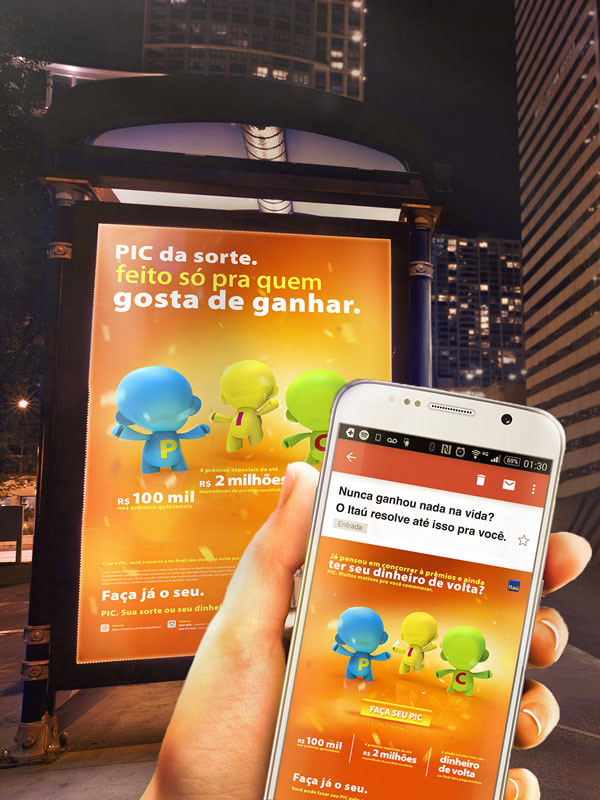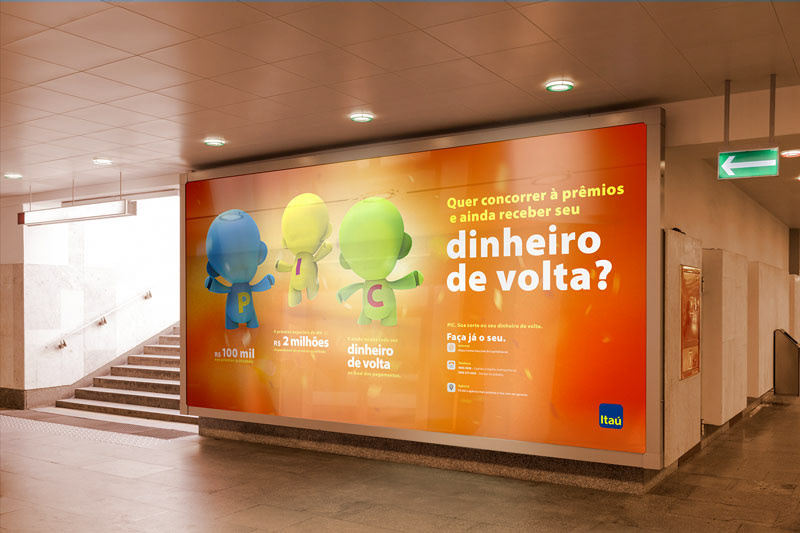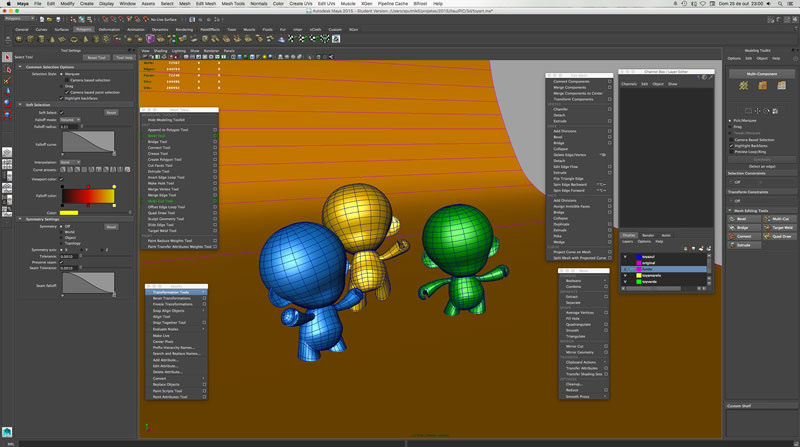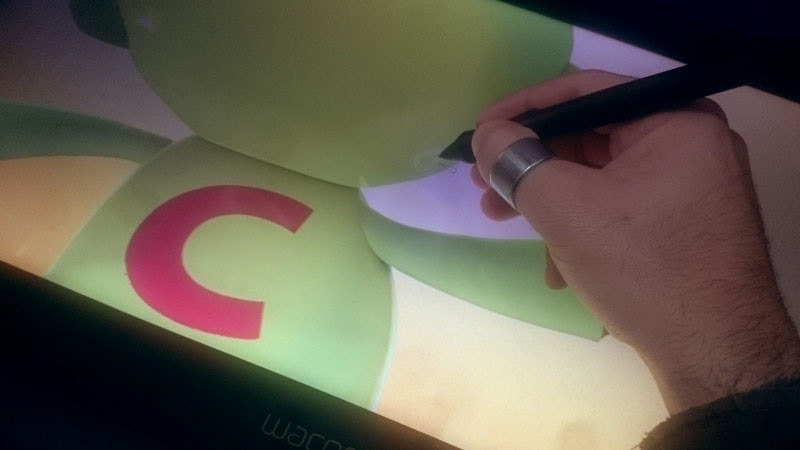 Supergasbras
The most important prize of tonight is gilded
​​​​​​​
Supergasbras was the official LPG for all food stalls in one of the most traditional festival of Brazil. The core idea is to connect his most characteristic golden color with the great prize.​​​​​​​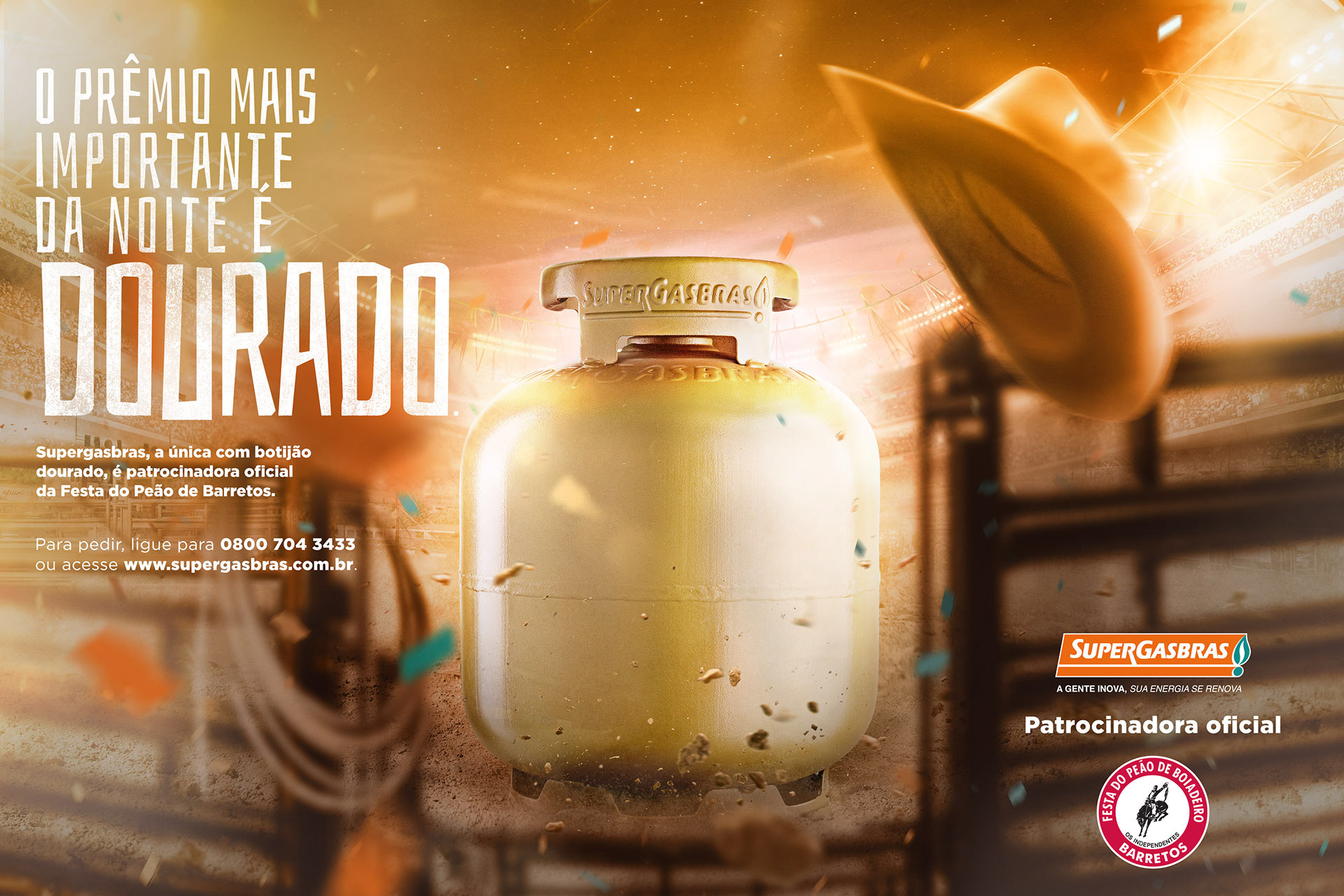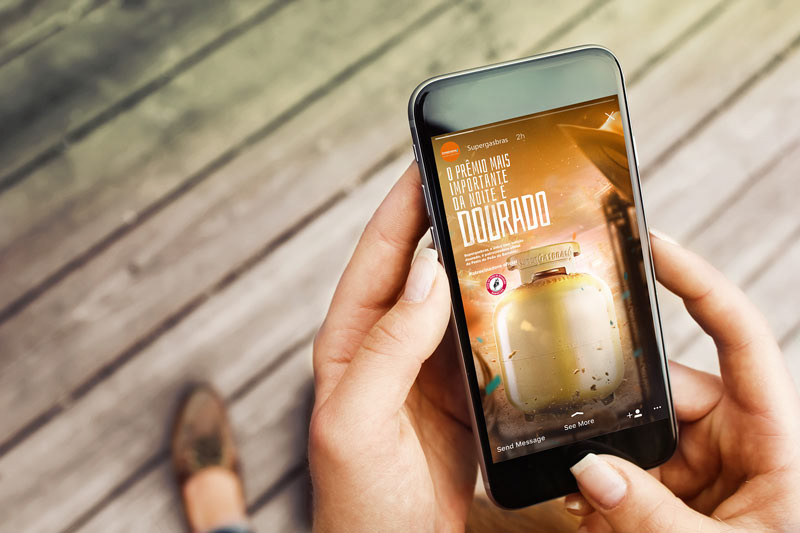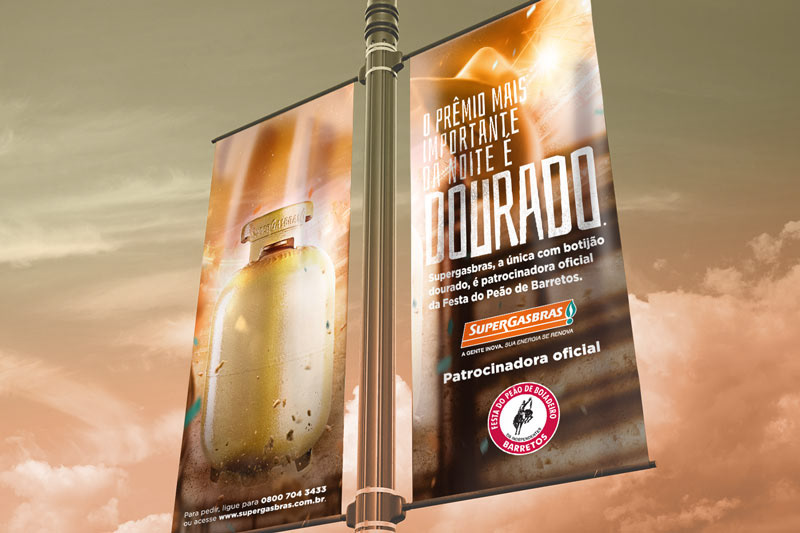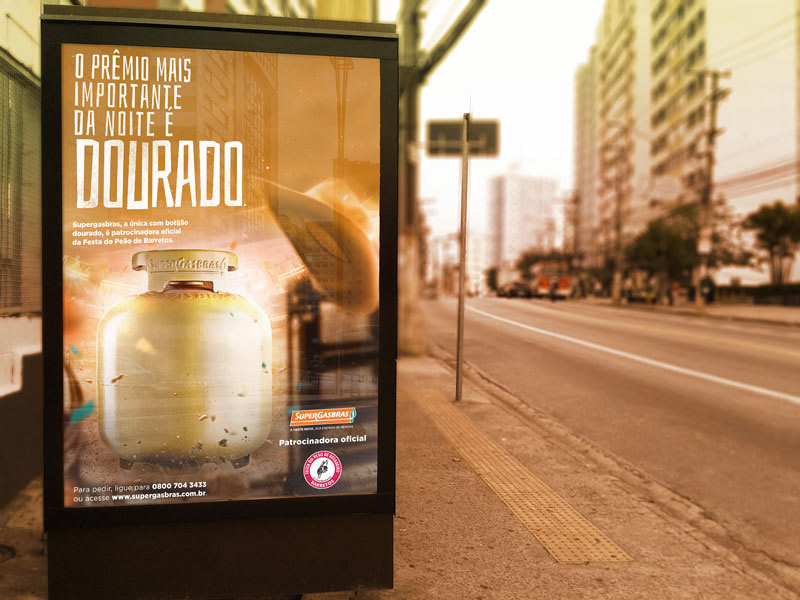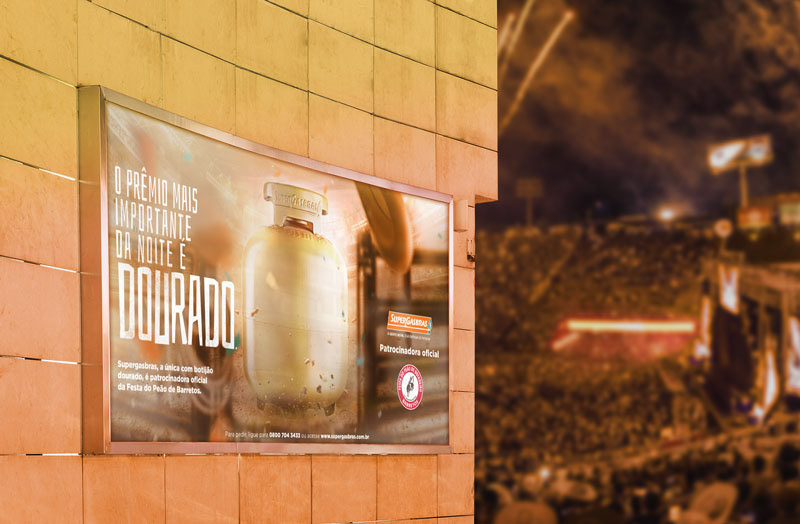 Porto Seguro
Agricultural Machinery

Porto Seguro Agricultural Machinery is an insurance policy for whom plants in everyday but can not catch unforeseen.​​​​​​​​​​​​​​​​​​​​​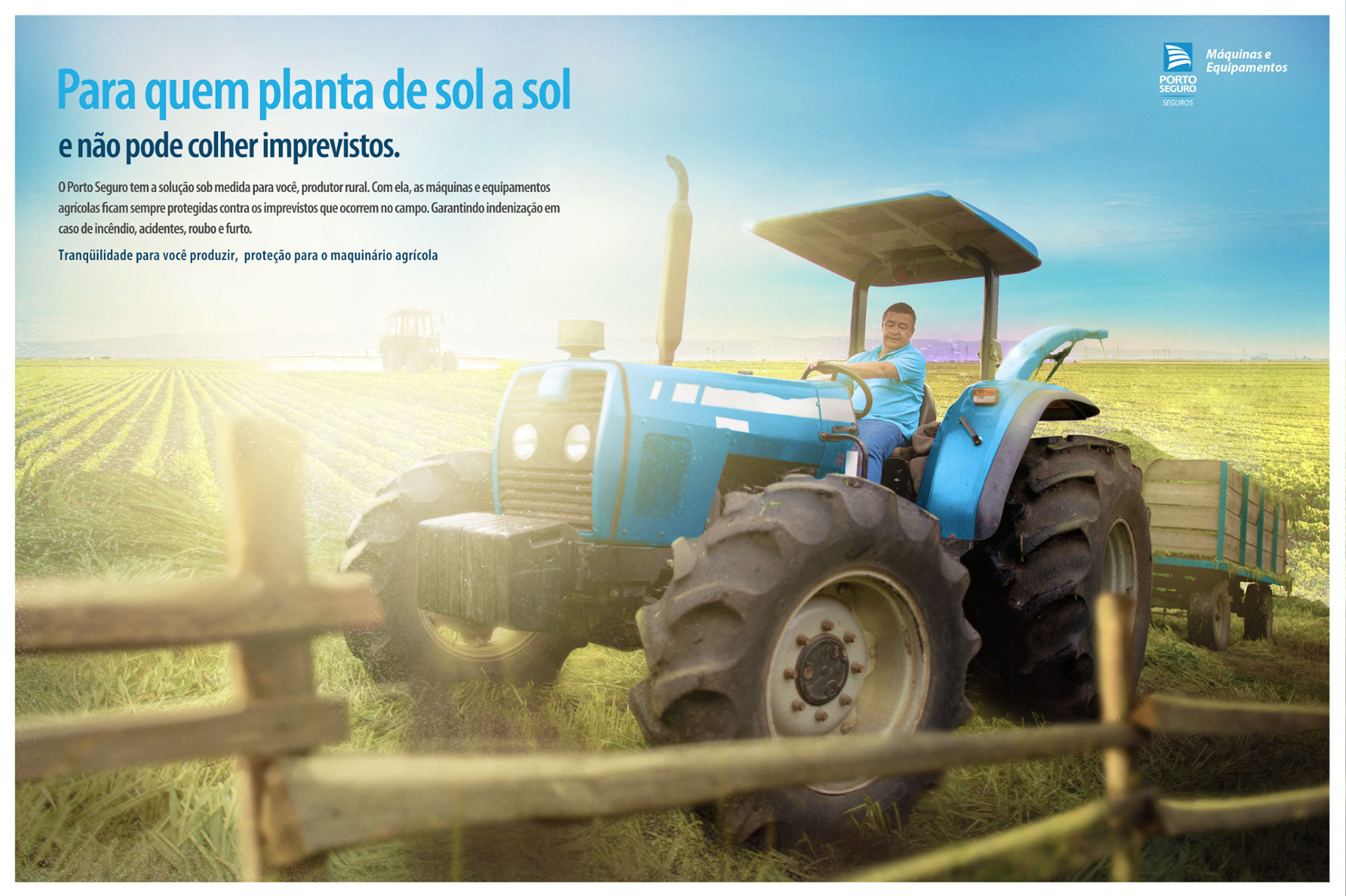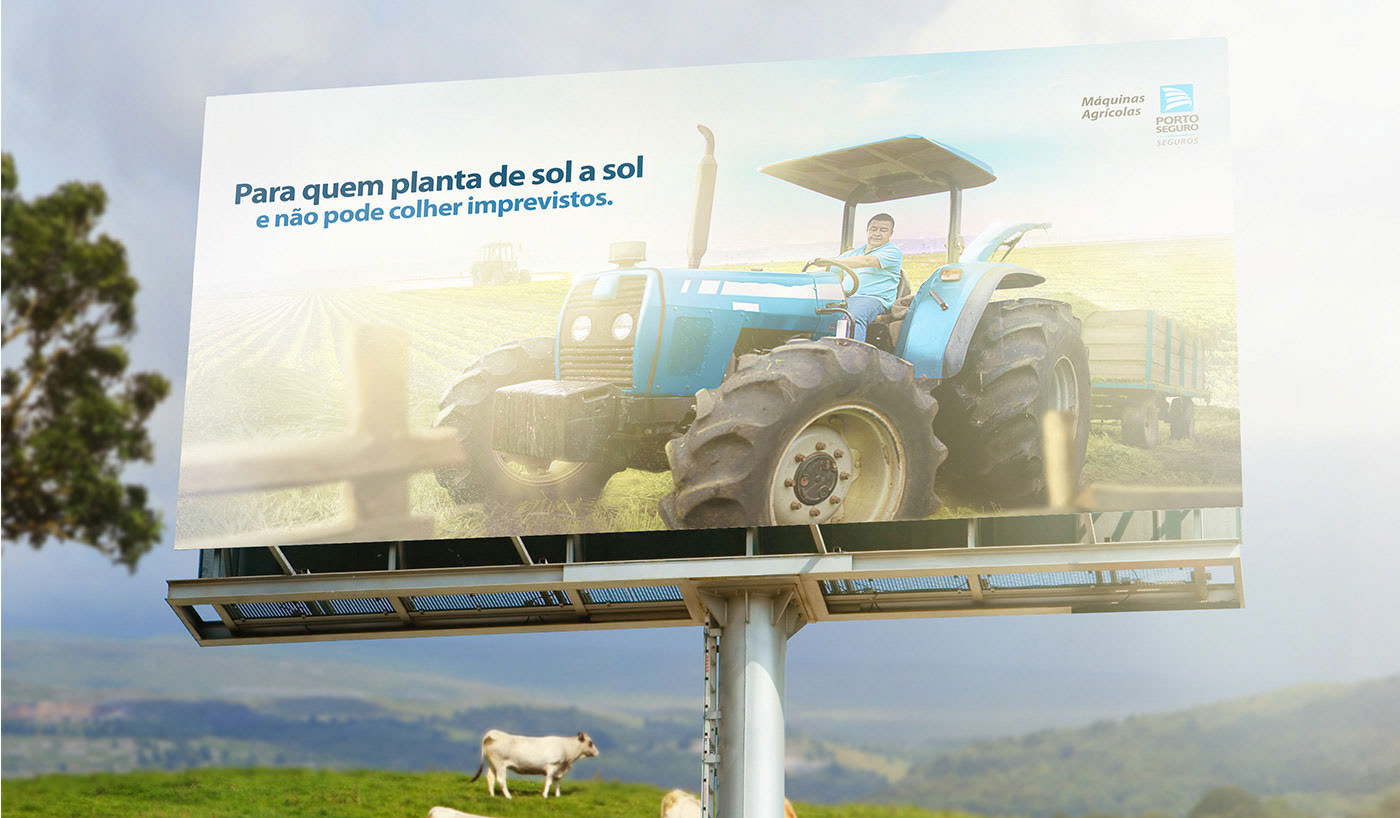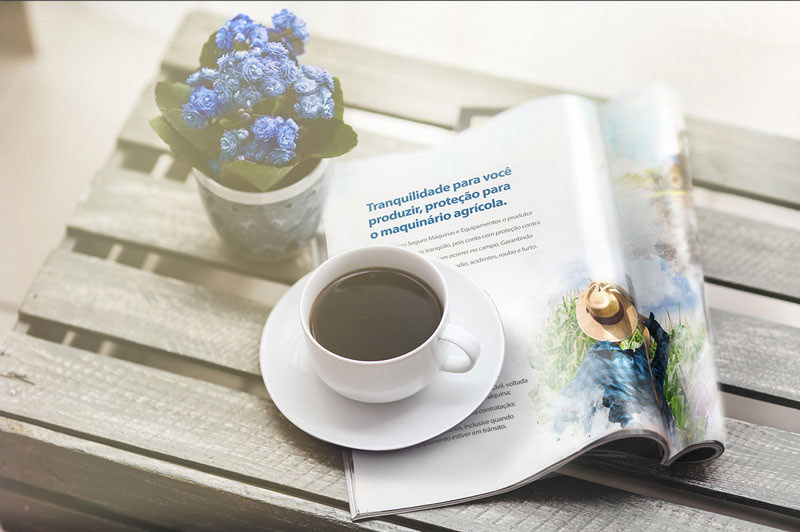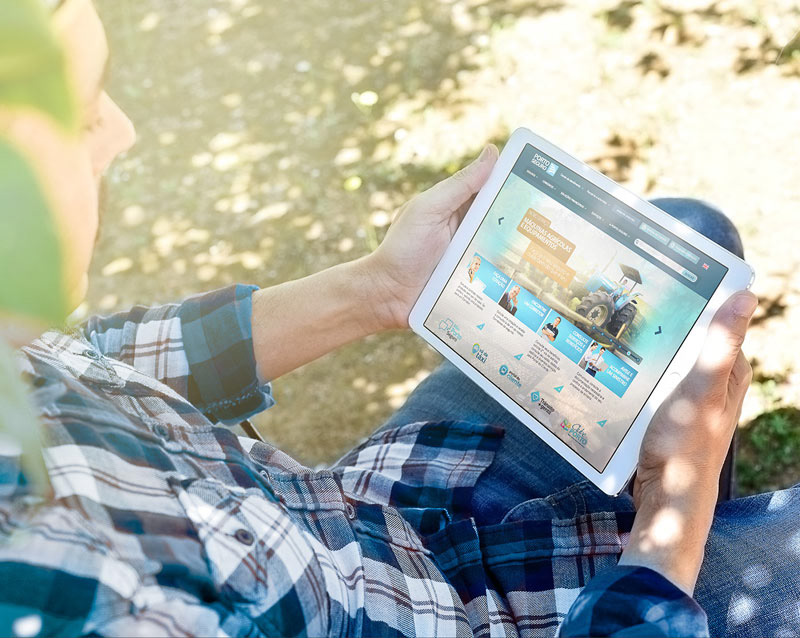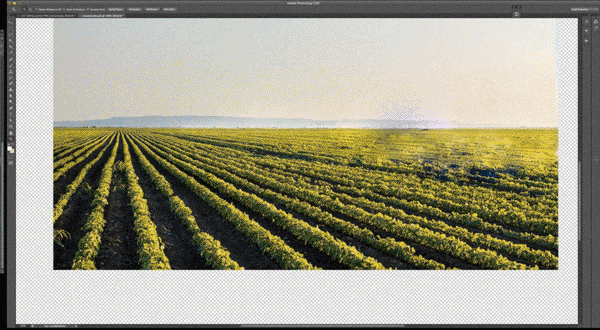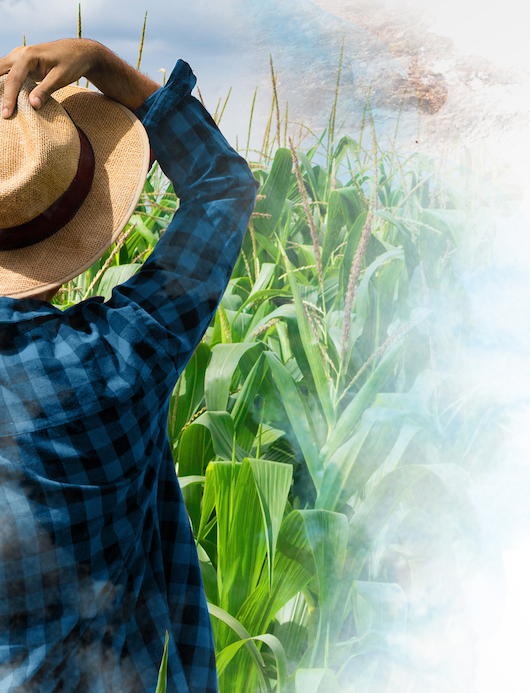 Itaú
Give a hand to traffic with Bike Sampa

With the new urbanistic project, it's time to give the protagonism to bikes. With Bike Sampa's App, citizens of Sao Paulo can freely uses Itaú bikes for a entire hour. 

The ad concept is simple: It's easy to get a free ride with your smartphone and also to improve the quality of traffic in the city.

Modelled with Autodesk Maya, rendering was with KeyShot and Photoshop in the post-production.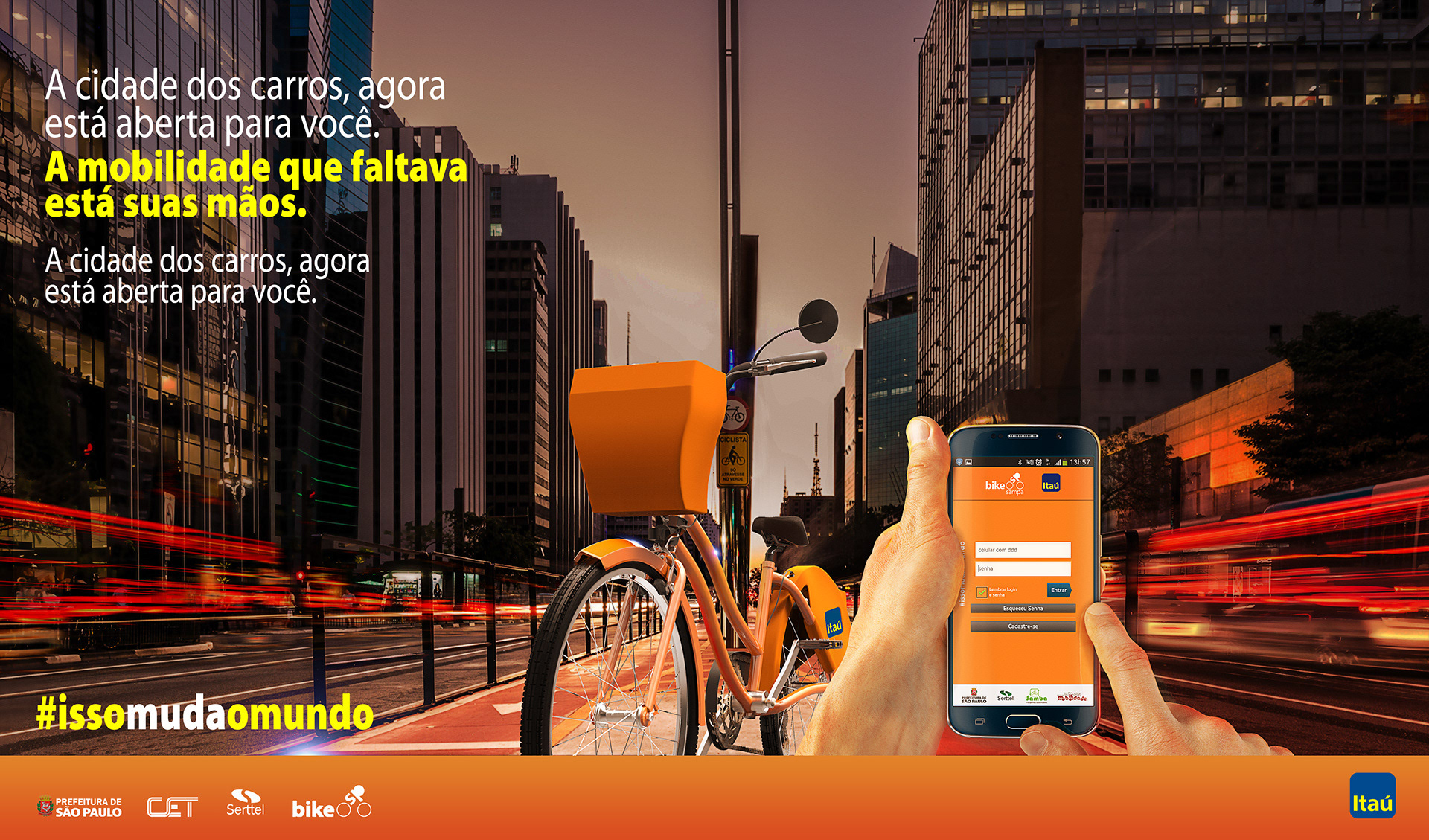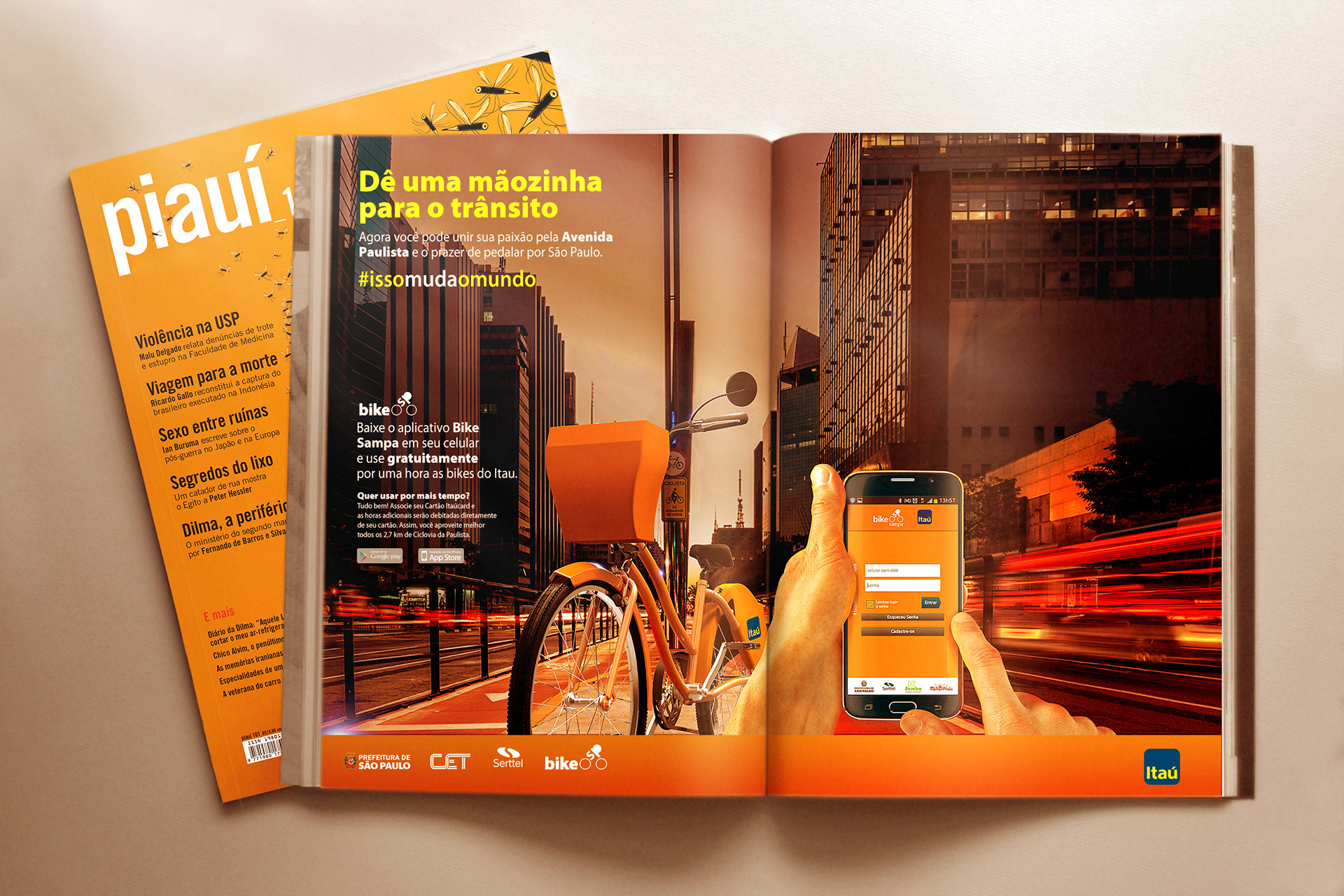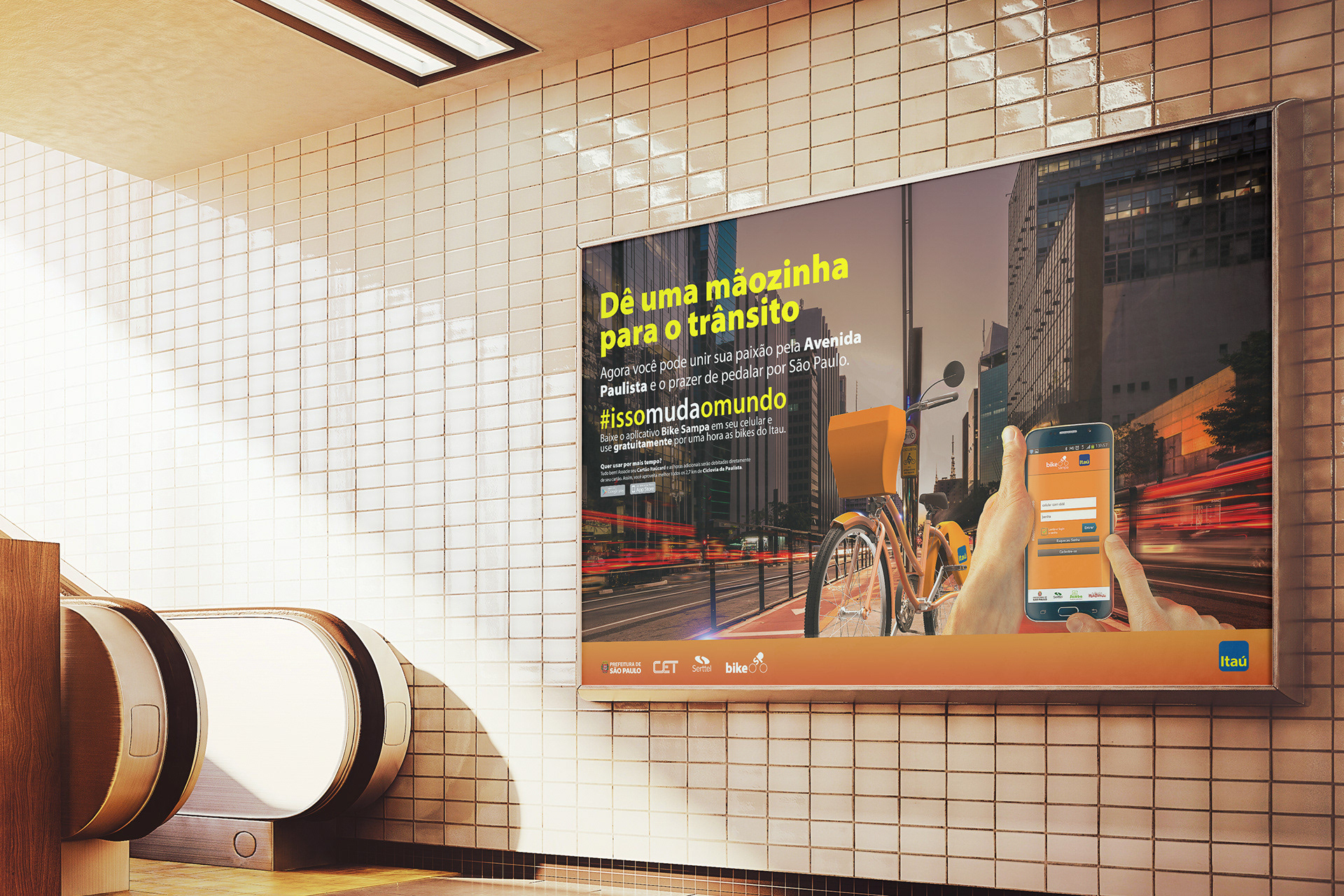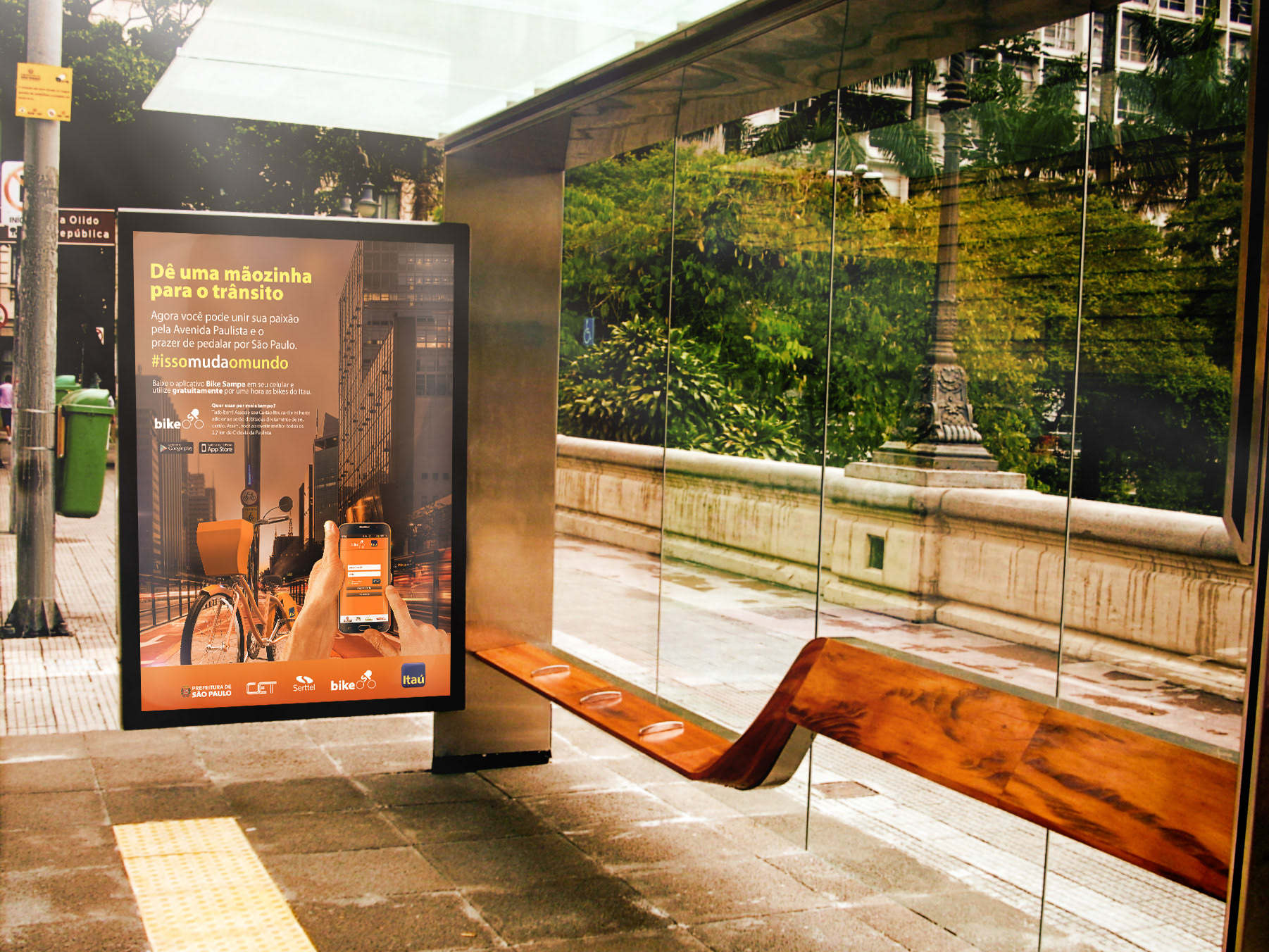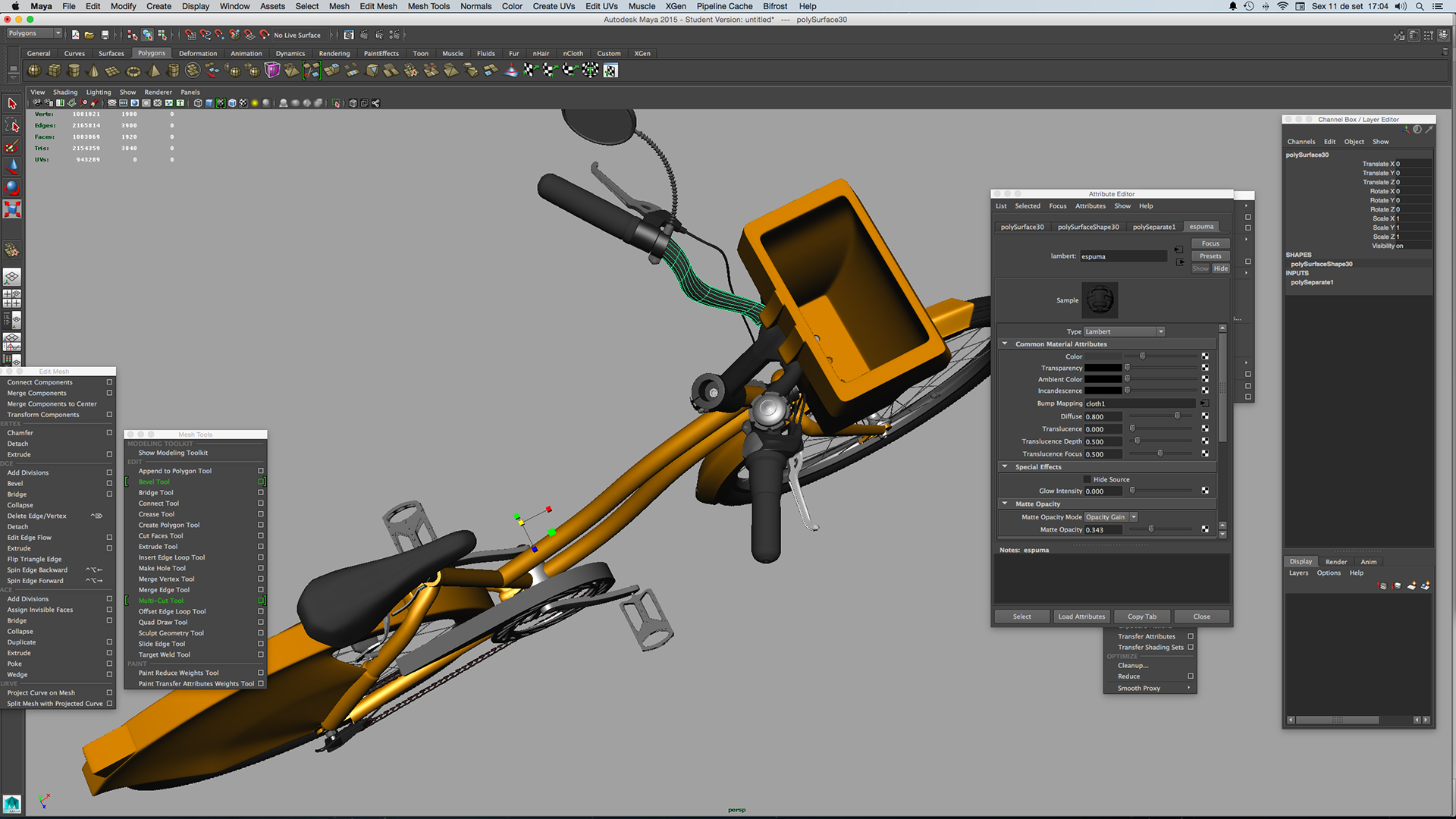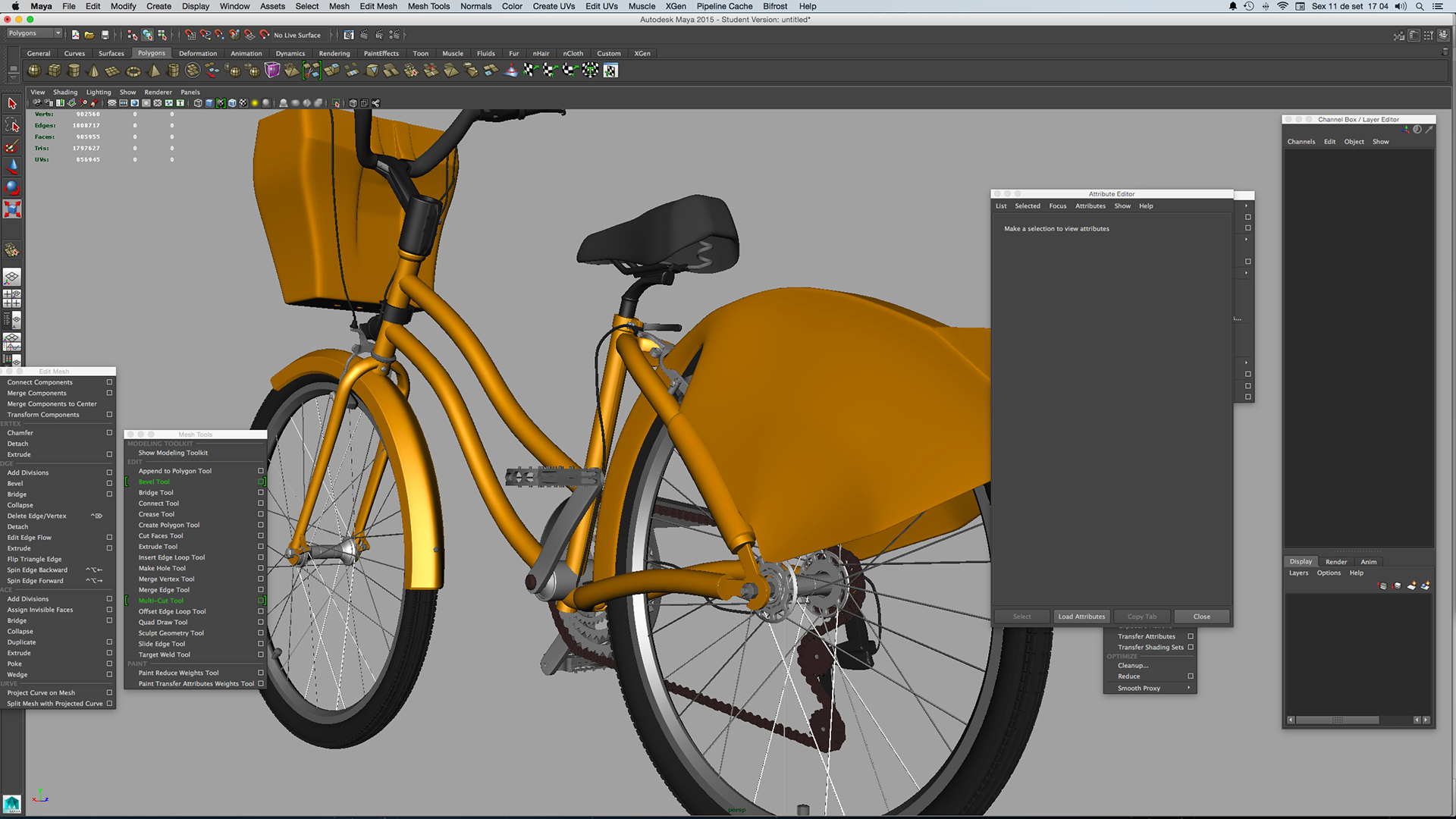 Thank you! We'll talk soon. See Ya ;)