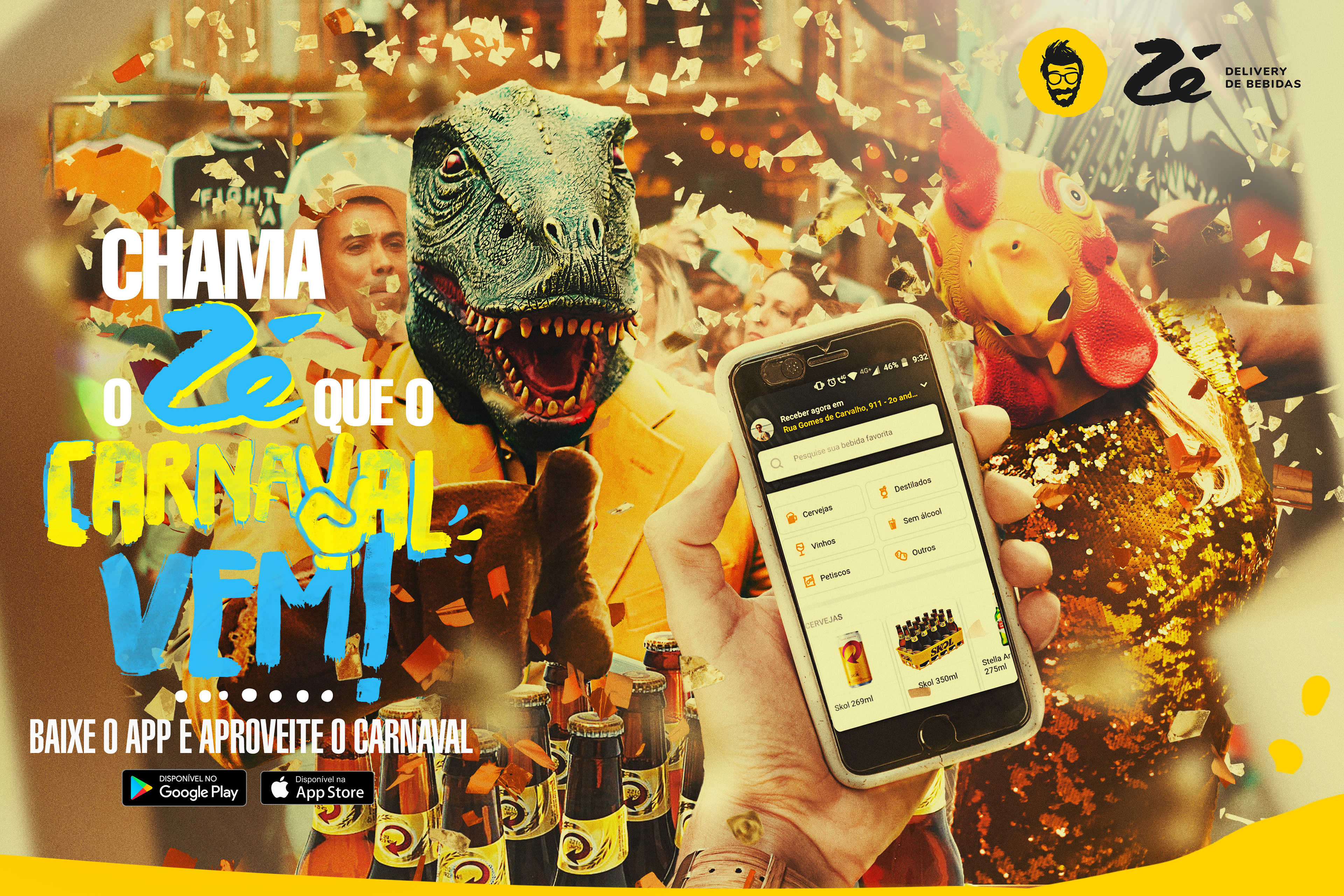 Zé Delivery is the brazilian biggest player in beverage and drinks delivery App and now, they want to be in all big capitals of the country, but how to be different of any other apps?  Well, when every app sells the same service of logistic service, Zé delivery moments with friends.
In Brasil is growing a moviment what they called "Bloquinhos", witch are small carnival blocks that can occores in any day and any hour, so we use our concept of "your fun don't have time neither place to start".
This new brand position is reinforced by the Youtube video using humor to talk about a party that start in any place and with anyone, digital strategy with Facebook, Twitter and Instagram, out of home and a creation of a small block called "Turma do Zé Bloquinho"to bring not only drinks, but also to bring the carnival to your door.